We provide you with some of the best digital editing services. Some of the other products that we offer are clippings paths, photo background removing, background cutout, and image masking. Each of the services that we provide we take our time, but yet are efficient for your editing services.
Clipping Paths: Clipping masks are a closed shape technique that is used to cut out images. Anything within the shape, or line, that is selected will be removed. So whatever you do not want in that image can be removed. This is perfect and ideal for anything that needs some editing such as furniture, jewelry, clothing, accessories, etc. This is helpful for those who need great images on websites that are transparent, or have a white, background.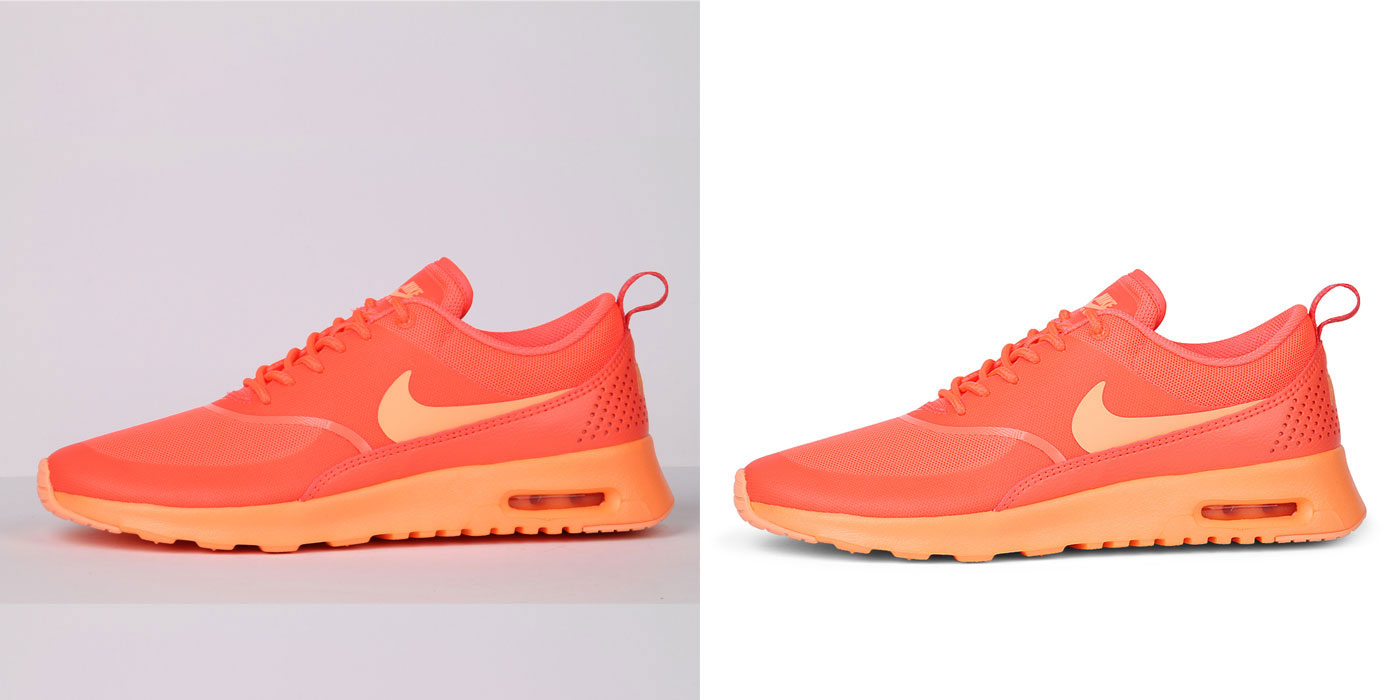 This is ideal for image manipulation and editing. Think of cutting an image out of a magazine this is the same idea; we cut out an object from a background so it can be used elsewhere.
Most of the times people use Adobe Photoshop, Quark Express, Indeisgn, or a similar art program. This program is used because it has precise pen tools that can get the fine details. There is a debate about which program should be used since each program can fulfill different needs. However, most of the time Photoshop works best for us since we can edit a specific region accurately. Within Photoshop there are Magic Wands outline areas.
Look no further; we make sure that you has a fine, crisp, sharp defined edge for your needs! We take pride in making sure that your product doesn't look fake, or phoshopped. Our staff is highly trained with umpteen years of experience! You will 100% satisfied when choosing to work with us.
The question has been brought up who need clipping masks? Well this is perfect for anyone in the publishing field. We make sure that our pricing is highly affordable and you get the most professional looking images.
Photo background Removing: This is famous and known for those green screens. You can basically change out the background to be anything you want it to be and allow the image to have some depth. For example we can take out something on a black background and put it on a city skyline. It doesn't have to be that extreme but it can be put on any color, pattern, or graphic background.
Typically with our background removal service we isolate the unwanted backdrop from the image. It changes the full view and look; by removing it the image is much more attractive and catches eyes. Something as simple as removing a busy background to a white background is a common example of photo background removal.
Removing backgrounds makes an image much cleaner and more professional. We give 100% when we remove backgrounds. We make sure that it is professional, clear, and crisp. We use several tools within our design programs such as eraser, channel mask, pen tool, color path and so much more. By using these tools your image will look like perfection and not like it has even been touched digitally!
Our pricing for all our services is highly affordable for the quality of work that we do! We are professionals and have plenty of experience! It can be hard to take a perfect photograph or edit it yourself that is why it is best for you to outsource it! We provide you with the best crisp image!
Background Cutout: This is fairly similar to the photo background removing, but with this we make sure to add in some depth on a white background. We add drop shadows and make sure that everything is crisp from removing the background if needed. The main thing is that we used clipping masks to take away the background and put it on a white background. This makes it look so professional and modern.
You should not have to worry about making the background change. It requires a lot of skill and attention for it to be done properly. You have a business to run and don't have time to do it yourself. In fact even if you did have time, you need it to be professional and flawless; many times people don't even know where to start with this service!
We take pride in every single job that comes to us. We are professional and highly trained. We look at every single image carefully to make sure that there are not any flaws!
Image Masking: This is used on an image where there is a lot of details (such as hair) that need a clipping mask. It needs more attention than the traditional clipping mask though and a professional to take care of it. We want your images to not look like they have been touched via Photoshop. So we make sure to use more than just the clipping mask in order for the hair to look realistic. Having multiple layers does this.
Maybe you have an image that has a blurred or fuzzy background that needs some attention. We apply image-masking services to the image to even it out and make it more professional and clean. We ensure quality for every single job and understand our client to the best of our abilities. We use the latest technology programs and software to create these makes.
Image masking can take a lot of time for someone who doesn't know what they are doing. Better yet, it can totally look very jagged and unprofessional. If you are running a business that requires crisp clean images, then you will want a professional to do it for you so that you can provide your customers with professionalism. We take pride in professionalism and have a great team of graphic designers to ensure that you will get the most flawless and professional looking images.