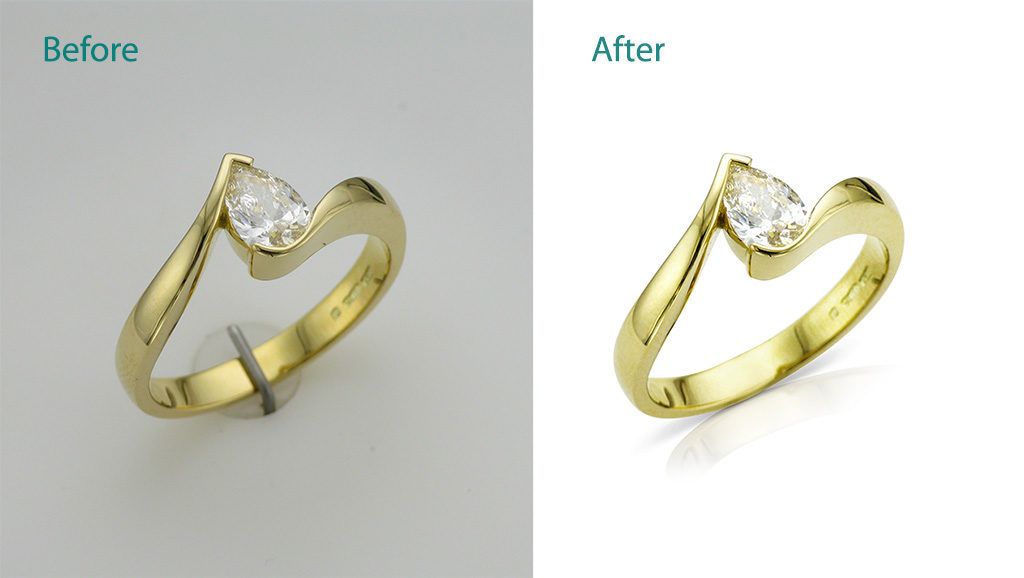 As we know jewelry retouching services are well-tailored according to the individual clients requirements as well as jewelry retouching service requires intense attention to detail rather than any other commercial image retouching services. Generally large jewelry organizations, professional jewelry photographers, jewelry brochure publishers, jewelry magazines and individual store owners looks for creating shadows and sparkle to the jewelry product images, altering jewelry backgrounds, doing color correction of the jewelry (white gold to yellow gold or rose gold, for example), improving the details, glowing and lustering of the jewelry as well as sometimes replacing the stones in the jewelry piece from the professional image retouching service provider companies for the maximum sales of their different jewelry products like engagement rings, wedding rings, necklaces, watches, earrings, bangles, anklets, pendant, brooches charms and many more jewelry products in the online stores.
Jewelry retouching is not very easy job. Even using the best camera and its equipment, professional jewelry photographers remain unsuccessful to shoot the unchanging effect as the jewel decoration in reality. As a result professional jewelry photographers require jewelry retouching services from the professional image retouching service provider company like Clipping Times Limited to increase the jewelry products' appeal to the viewers.
Clipping Times Limited is offering the high quality jewelry photo retouching service to its customers having an expertise jewelry photo retouching team of its own with many years of experience on jewelry photo retouching skills. The experts of this company are easily processing more than hundreds of jewelry images on a daily basis for different jewelry store owners, advertising agencies, jewelry retailers, photo studios around the world providing very short turnaround time and at competitive price.